Fortified & Canape Tasting Experience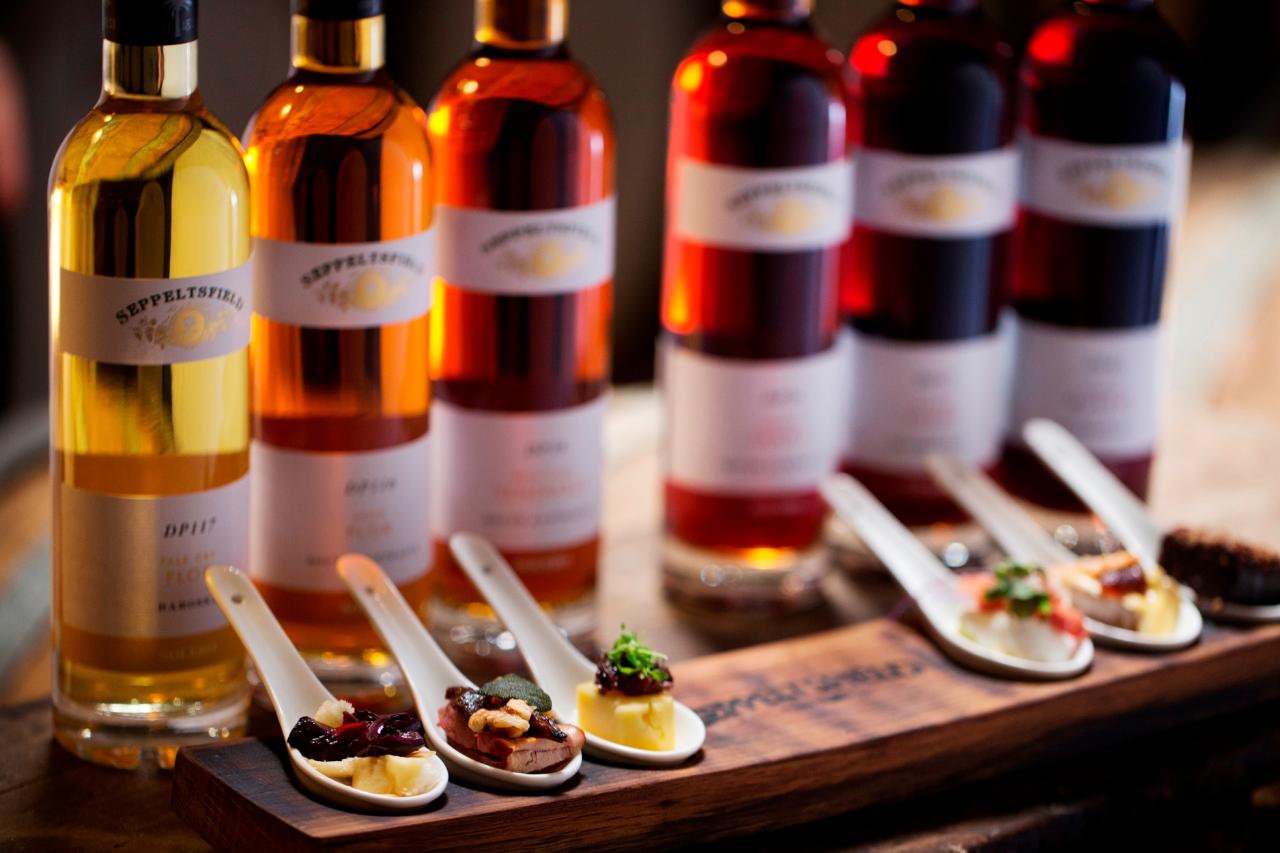 Duration: 30 Minutes (approx.)
Location: Barossa Valley, SA
To help mitigate the
risk of COVID-19, we have decided to suspend the operation of our Fortified & Canapé Tasting Daily Heritage
Tour, until further notice. We are still open for business, and do
encourage you to book in a private tour and tasting, so you can still discover
Seppeltsfield
Experience our Fortified Wine & Canapé Tasting Flight, where you will enjoy the flavours of six delicious canapés expertly matched to six of Seppeltsfield's premium fortified wines.
Seppeltsfield Events Executive Chef, Owen Andrews, has carefully paired simple yet elegant canapés which complement a range of Seppeltsfield's fortified wines, crossing Apera (Australian Sherry), Tawny, Tokay and Muscat.
Be inspired to replicate this experience at your next dinner party.
Available Monday to Friday, bookings required.